Skin Kit - Intensive Moisture Trio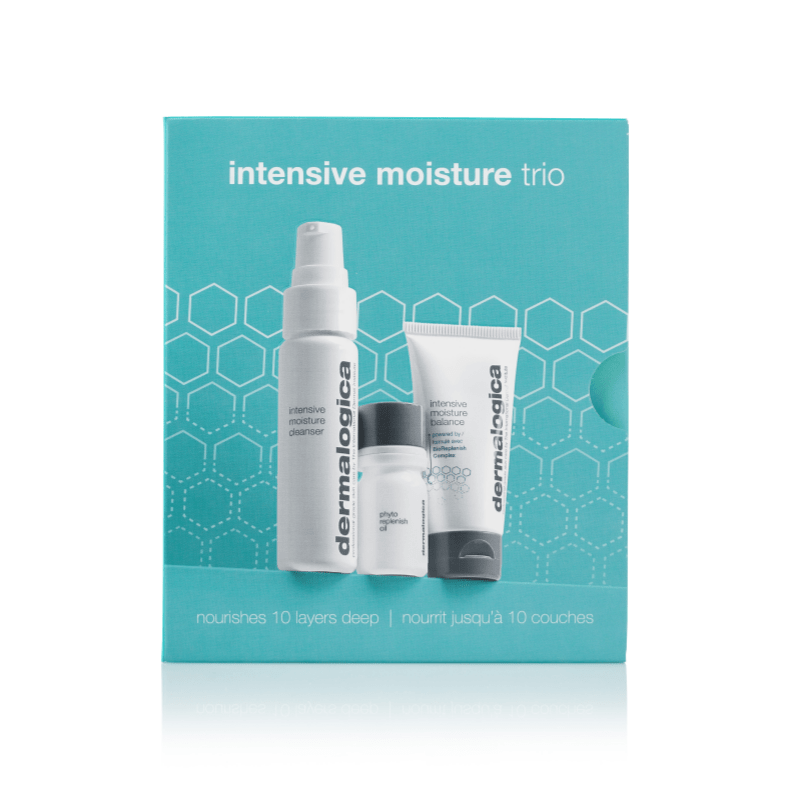 $ 46.00 AUD
RRP $62.00 You save $16.00
each
Restore dry, dehydrated and depleted skin with this collection of travel-friendly, skincare must-haves. Suitable for normal to dry skin types.
An intensely hydrating trio formulated to deliver nourishment 10 layers deep to help repair and restore dry, dehydrated and depleted skin. The convenient travel size makes them perfect for tossing in your gym bag or for a weekend away.
The Intensive Moisture Trio includes:
1 x Intensive Moisture Cleanser 30ml
1 x Phyto Replenish Oil 4ml
1 x Intensive Moisture Balance 15ml
Skin Kit - Clear & Brightening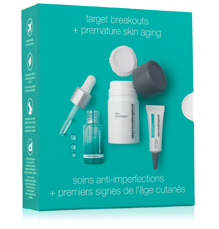 $ 45.00 AUD
RRP $61.00 You save $16.00
each
In today's world, chronic stress, hormonal changes, lifestyle and environment can lead to congestion, breakouts and uneven skin tone, making skin look older than it really is. This kit contains highly active ingredients to clear breakouts, smooth skin and brighten skin tone.
Use morning and night to help maintain consistently clear, healthy skin. Kit includes 13 gm Daily Microfoliant (gentle, brightening polisher), 10 ml AGE Bright Clearing Serum (brightening clearing serum), and 6 ml bright spot fader (brightening spot treatment).

Benefits - Brightens skin reduces the appearance of breakouts and skin aging. Clear post-breakout marks.

How To Use - After cleansing, dispense about a half-teaspoon of Daily Microfoliant® into very wet hands and create a creamy paste by rubbing hands together. Apply to face in circular motions, avoiding the eye area. Massage gently for one minute, then rinse thoroughly. Follow with AGE Bright Clearing Serum by applying a thin layer and allowing to dry. Moisturize as normal. Apply AGE Bright Spot Fader on first sign of breakout, and reapply twice a day until spot fades.

Quick Tip - Incorporate a daily moisturiser with SPF such as Oil-Free Matte SPF30 to prevent further damage.
Skin Kit - AGE smart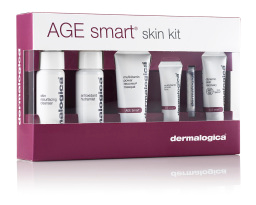 $ 58.50 AUD
RRP $79.00 You save $20.50
each
The AGE Smart Starter Kit contains a full month's regimen you can use every day for firmer, smoother, healthier skin. Use morning and night, or as directed by your Dermalogica Professional Skin Therapist.

Begin by lightly lathering Skin Resurfacing Cleanser in hands. Apply to face and throat, massaging with light, upward strokes for at least 30 seconds, avoiding the eye area. Rinse thoroughly. Use morning and night. Apply MultiVitamin Power Recovery Masque to damp skin, leave on for 10 minutes, avoiding eye area. Rinse thoroughly with warm water. Use 1-2 times per week. Next, spritz Antioxidant HydraMist directly on to face and neck with eyes closed. Use morning and night or throughout the day as a refreshing spritz. Dispense a small amount of MAP-15 Regenerator onto fingertip and gently pat directly on areas where signs of aging are prominent. Or, mix MAP-15 Regenerator™ with Dynamic Skin Recovery SPF30 and apply to face and throat for all over firming and daylight defense. Apply MultiVitamin Power Firm around the eyes to help firm while smoothing fine lines. Last, apply Renewal Lip Complex to lips for long-lasting conditioning. Use twice a day or whenever lips need a conditioning boost.

Kit Includes

Skin Resurfacing Cleanser 1 FL OZ / 30 ml
Multivitamin Power Masque 0.5FL OZ/ 15ml
Antioxidant HydraMist 1 FL OZ / 30 ml
MAP-15 Regenerator 0.02 OZ / 0.5 g
Dynamic Skin Recovery SPF30 0.34 FL OZ / 10 ml
MultiVitamin Power Firm 0.17FL OZ/5ml
Renewal Lip Complex (sample)
UltraCalming Kit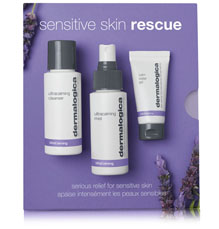 $ 45.00 AUD
RRP $60.00 You Save $15.00
Kit Contains - UltraCalming Cleanser 50mls, UltraCalming Mist 50mls & Calm Water Gel 15mls
This UltraCalming skin treatment kit contains everything you need to start controlling sensitized skin, including redness, itching, reactive flare-ups and a compromised barrier function.
In clinical studies, UltraCalming dramatically reduced redness while soothing irratation for lasting skin relief.
PowerBright TRx Kit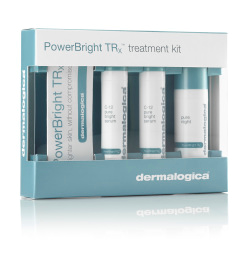 $ 39.50 AUD
RRP $52.00 You save $12.50
Each
A great trial size pack to get you started on the PowerBright TRx regime. The treatment skin kit contains all of the three PowerBright TRx products.
C-12 Pure Bright Serum 10ml
Pure Light SPF50 10ml
Pure Night 10ml
Perfect to use when travelling to continue your PowerBright TRx regime.
Important : It takes up to 45 days for existing pigmentation to naturally exfoliate off the skin so results are not instant. Pigmentation may appear darker as it rises to the surface - this is applicable to every brightening system on the market. You should begin to see results in about 30 days. Each week from then on all-over skin eveness and brightening will improve. ALWAYS wear a sunscreen when in the sun or there is a high risk the pigmentation will reoccur.